Kokeizan Eihoji is a Rinzai Zen Temple located in Tajimi City. People familiar with Buddhism will recognize the Rinzai sect as one of the strictest schools of Zen Buddhism in Japan.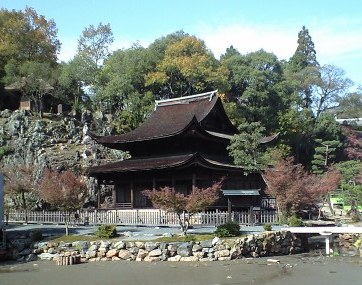 Eihoji was founded in 1313 and two of the buildings are designated as National Treasures. These are the Kannon-do and Kaisan-do.
The construction of the buildings blends Chinese and Japanese architectural styles.
There is a beautiful garden on the premises, which has been designated as a place of national scenic beauty and is open year round.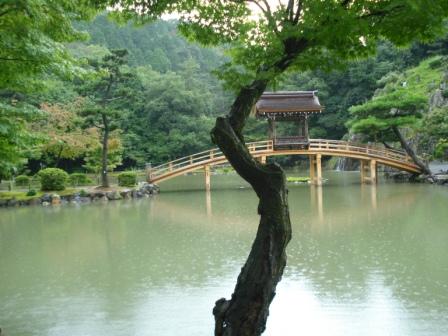 When crossing the Musaibashi Bridge that leads to the main temple (Kannon-do), you symbolically travel from earth to a place of enlightenment. Once you have crossed the bridge to the Kannon-do, you do not cross back over the bridge, but walk around in order to exit.
There is also a large Gingko tree on the premises that is nearly 700 years old, and is said to have been planted by the temple's founder Buttoku Zenji.
The history and architecture of Kokeizan Eihoji Temple make it a must see for travelers in the Tajimi area, or southern Gifu Prefecture.
Visitors can join Zazen Meditation classes on the 3rd Sunday of every month. Please apply by phone, fax, or email.
[TEL] 0572-22-0351 (in Japan)
[FAX] 0572-22-0091 (in Japan)
[E-mail] info@kokei.or.jp
[Official Website]

ACCESS:
Take Totetsu Bus from JR Tajimi Station and alight at "Kokeizan" bus stop.

-Webmaster2010
Gifu Crossroads
on Facebook
Gifu Crossroads
on Twitter