CAFE APRES-MIDI
CAFE APRES-MIDIコンピ収録曲名一覧(1)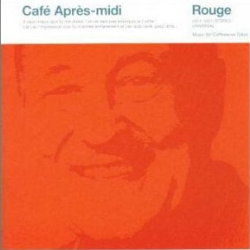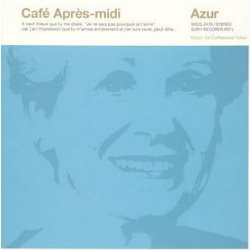 橋本徹氏監修のCAFE APRES-MIDIコンピレーションとその関連コンピの収録曲名を一望できるページです。曲名検索などにご利用下さい。表記ミスなど有りましたらご指摘下さい。字数制限の為2ページにまたがっての掲載です。
( *印は音源持っていません。)
FREE SOUL コンピ未収録曲
FREE SOUL コンピ収録曲名一覧(1)
(2)
(3)
CAFE APRES-MIDIコンピ収録曲名一覧(1)
(2)
橋本徹氏選曲のその他のコンピ
フリーソウル橋本徹氏選曲 非売品CDR一覧(1)
(2)
フリーソウル系お勧めコンピレーション
フリーソウル映像の世界
フリーソウルコンピ未収録推薦曲(1)
(2)
(3)
(4)
【CAFE APRES-MIDI系コンピレーション一覧 2014.12.23現在】
【CAFE APRES-MIDIレギュラーシリーズ】
Cafe Apres-midi Azalee
Cafe Apres-midi Azur
Cafe Apres-midi Cremeux
CAFE APRES-MIDI ECRU
CAFE APRES-MIDI FUME
Cafe Apres-midi Lilas
CAFE APRES-MIDI MARINE
CAFE APRES-MIDI NACRE
CAFE APRES-MIDI OLIVE
CAFE APRES-MIDI PALME
Cafe Apres-midi Pastille
CAFE APRES-MIDI PRUNE
CAFE APRES-MIDI ROSE
CAFE APRES-MIDI ROUGE
CAFE APRES-MIDI ROUX
CAFE APRES-MIDI SAFRAN
Cafe Apres-midi Souris
CAFE APRES-MIDI TUILE
Cafe Apres-midi Vert
Cafe Apres-midi Vigogne
Cafe Apres-midi Orange
【CAFE APRES-MIDIレーベルコンピシリーズ】
BLACK JAZZ for Cafe Apres-midi
BLUE NOTE for Cafe Apres-midi
CATALYST for Cafe Apres-midi
Cherry Red for Cafe Apres-midi
Compost for Cafe Apres-midi
CONCORD for Cafe Apres-midi
Crepuscule for Cafe Apres-midi
Crepuscule for Cafe Apres-midi 2
El for Cafe Apres-midi
MPS for Cafe Apres-midi
Saravah for Cafe Apres-midi
Saravah For Cafe Apres Midi 2
Skye&Gryphon for Cafe Apres-midi
VIVA! FANIA FROM CAFE APRES-MIDI
CAFE APRES-MIDI FILE EVERLASTING SUMMERDAYS, ENDLESS SUMMERNIGHTS(日本のレーベル)
Bethlehem for Cafe Apres-midi
【カフェアプレミディ コンピレーション収録曲名一覧 】
【レギュラーシリーズ】
Cafe Apres-midi Azalee
1 Andy Narell / Andy Narell
2 Raiz / Samboa
3 O Pepita / Jasmine
4 Lonely Lie / Aura Urziceanu
5 Cheerful Little Eaful / Jackie And Roy
6 Quo Vadis Samba / Dusko Goykovich
7 Lucky southern / Tom Lellis
8 Meu Querer / Samboa
9 Zing!Went The Strings Of My Heart / John Pizzarelli Jr.
10 Rosie / Meta Roos
11 Quadras De Roda / Samba Trio
12 Sunrise / Tom Collier & Dan Dean
13 Comza / Meta Roos
14 Newsroom / Paul Tillman Smith
15 Sexy Girl / The 9th Creation
16 I Can't Help It /Judy Roberts
17 Pretty Black One / Jasmine
18 Berimbao / Putte Wickman & Sivuca
19 Aquarela / Nico Gomez
20 Surpriza / Aura Urziceanu
21 Samba-de Loves Me / Dusko Goykovich
22 Quiet Nights Of Quiet Stars / Dardnelle
23 Feel Like Making Love / Meta Roos
Cafe Apres-midi Azur
01.SEXY MAMA Laura Nyro
02.AGUAS DE MARCO Stan Getz
03.I USE HER Tony Kosinec
04.OH! CAROLINE Matching Mole
05.THERE IS NOTHING MORE TO SAY The Millennium
06.SNOW QUEEN The City
07.PELAS RUAS DO RECIFE Cynara E Cybele
08.IT DOESN'T MATTER ANYMORE The Cyrkle
09.THE MORE I SEE YOU Salena Jones
10.EVERLASTING LOVE The Love Affair
11.QUASE MALUCO Milena
12.SAIA ROTA Edson Conceicao
13.MY WORLD FEEL DOWN Sagittarius
14.I LOVE TO LOVE Tina Charles
15.MORE TODAY THAN YESTERDAY Spiral Starecase
16.PEACEFUL Georgie Fame
17.LA LA LA Mongo Santamaria
18.VOU MORAR NO TEU SORRISO Trio Ternura
19.RIO Paul Winter
20.BLUE LOU Art Van Damme Quintet
21.THERE'S A SAMLL HOTEL Claude Thornhill Orchestra
22.WILD WORLD Bobby Scott
23.VAMONOS Elkin & Nelson
24.SUICIDE IS PAINLESS Johnny Mandel
25.WALTS BOSSA NOVA Ennio Morricone
Cafe Apres-midi Cremeux
01.IMAGEM ~ YELRIS Hareton Salvanini
02.THE SWAMP PEOPLE The Jimmy Giuffre 3
03.WAVE 〔Vou Te Contar〕Joao Gilberto
04.O MAPA Arthur Verocai
05.MULHER RENDEIRA Osmar Milito
06.EGGPLANT Michael Franks
07.DJINJI Hirth Martinez
08.HAPPY END Tom Ze
09.BADALACAO 〔Bahia, Volume 2〕 Celia
10. 59TH STREET BRIDGE SONG 〔Feelin' Groovy〕Harpers Bizarre
11.PALCO Gilberto Gil
12.MEMORIES The Mighty Sparrow
13.MORNIN' I'LL BE MOVIN' ON Paul Williams
14.IF YOU LET ME MAKE LOVE TO YOU THEN WHY CAN'T I TOUCH YOU? The Esso Trinidad Steel Band
15.YOU'D BETTER COME HOME Tony Hatch
16.FEELS SO GOOD IN THE MORNING Andy Goldmark
17.SEVENTH SON Mose Allison
18.REI DO MARACATU Cyro Aguiar
19.ROSE PETALS, INCENSE AND A KITTEN The Association
20.DAY BY DAY Jimmy Scott
21.ARRASTAO Sergio Mendes & Brasil '65
CAFE APRES-MIDI ECRU
01.CHOROU, CHOROU JOAO DONATO
02.GAROTA DA MINHA CIDADE JOHNNY ALF
03.THINKING OF YOU THE COLOUR FIELD
04.THE GIRL FROM IPANEMA LAURINDO ALMEIDA
05.LOVE SO FINE THE CARNIVAL
06.GREEN GRASS GARY LEWIS & THE PLAYBOYS
07.VOU DEITAR E ROLAR DORIS MONTEIRO
08.DEIXA A NEGA GINGAR ELZA SOARES
09.BRAZILIAN BOBBY MONTEZ
10.FALSA BAIANA SOM TRES
11.NOA... NOA MILTON BANANA TRIO
12.SILK STOP BOSSA TRES
13.CATAVENTO ALAIDE COSTA
14.SAMBA DE GAGO JOYCE
15.HEY VOCE TANIA MARIA
16.VELHO SERMAO IVAN LINS
17.CHEGOU A HORA SIMONE
18.DEUS BRASILEIRO JACKIE & ROY
19.MEU FRACO E CAFE FORTE FRANKLIN
20.MEDLEY; TRISTEZA DORIS MONTEIRO E MILTINHO
21.VEM MARCOS VALLE
22.TRISTEZA EM MIM THE SERGIO MENDES TRIO
23.HOW ABOUT YOU ANNIE ROSS
24.GOOD FOR NOTHIN' JOE BUDDY DEFRANCO SEXTET
25.WHO'S AFRAID SUE RANEY
26.MONTAGE FROM HOW SWEET IT IS THE LOVE GENERATION
27.JUST A GIRL THE PALE FOUNTAINS
28.LOOK FOR THE SILVER LINING CHET BAKER
CAFE APRES-MIDI FUME
01.PRESTO THE SWINGLE SINGERS
02.I KNOW THE MOON BLOSSOM DEARIE
03.JUSTE UN FIL DE SOIE JEANNE MOREAU
04.TERESA LILL LINDFORS
05.CALL ME CHRIS MONTEZ
06.LOVE ME NOW THE JUMPING JACQUES
07.POR QUEM MORREU DE AMOR CLAUDETTE SOARES
08.WINDY ASTRUD GILBERTO
09.TRISTEZA GREETJE KAUFFELD
10.HOW BEAUTIFUL YOU ARE JIMMY CASTOR
11.ALL LES MCCANN LTD.
12.ALONE AGAIN HERB ALPERT AND THE T.J.B.
13.CATAVENTO CHRISTIANE LEGRAND
14.LOCO LOVE MOTOR AUGUSTO MARTELLI
15.CRICKETS SING FOR ANAMARIA MARCOS VALLE
16.MARAMOOR CAL TJADER
17.MAS QUE NADA OSCAR PETERSON
18.CORRIDA DE JANGADA TOOTS THIELEMANS & ELIS REGINA
19.I CAN'T WAIT UNTIL I SEE MY BABY'S FACE DUSTY SPRINGFIELD
20.ATT FA RESA THE GIMMICKS
21.MOUNTAIN GREENERY JACKIE AND ROY
22.SAUDADE VEM CORRENDO STAN GETZ,LUIZ BONFA,MARIA TOLEDO
23.AND I LOVE HER GARY MCFARLAND
24.FOR NO ONE CAETANO VELOZO
25.SOFT GUITAR KENNY RANKIN
26.FEMME FATALE THE VELVET UNDERGROUND & NICO
27.LIKE A LOVER SELGIO MENDES & BRASIL '66
Cafe Apres-midi Fume ~ 15th Anniversary Edition
は、上記の27曲から8曲削って下記の6曲を新しく入れたもの。
07. I Believe In Love / Rosemary Clooney/Woody Herman And Woody's Big Band (Pastilleに収録)
11. Pigmaliao 70 / Umas & Outras
12. Portuguese Washerwoman / Astrud Gilberto & Walter Wanderley
19. Tranquility / Tania Maria(TUILEに収録)
20. The Goodbye Look / Mel Torme & The Marty Paich Dek-tette(TUILEに収録)
25. Ballade De Johnny Jane / Jane Birkin(BED ROOM MUSICに収録)
Cafe Apres-midi Lilas
01.VISTA Marion Brown
02.YOU ARE THE SUNSHINE OF MY LIFE Elaine Delmar
03.GOODBYE SADNESS 〔TRISTEZA〕Rita Reys & The Pim Jacobs Orchestra
04.SPEAK LOW Monica Zetterlund
05.SYLVIA'S SAMBA 〔SAMBA SARAVAH〕Sylvia Vrethammar
06.BUTTONS AND BOWS Rita Hovnik
07.LA FILLE D'IPANEMA 〔THE GIRL FROM IPANEMA〕Nana Mouskouri
08.HELENA & I Mario Castro-Neves & His Orchestra
09.JAZZ 'N' SAMBA Milt Jackson
10.ATE EU Baden Powell
11.CAN'T GET OVER THE BOSSA NOVA Shirley Scott
12.MADALENA Sylvia Vrethammar
13.QUATRO DE DEZEMBRO Ronald Mesquita
14.THE GIRL FROM PARAMARIBO Banda Veneno
15.COCO-LOCO SAMBA The Gimmicks
16.O GANSO Luiz Bonfa
17.TEA FOR TWO Bob Azzam
18.MEXERICO DA CANDINHA Wilson Simonal
19.CASA GRANDE E SENZALA 〔SAMBA ENREDO DA MANGUEIRA DE 1964〕 Leci Brandao
20.SIRIE Sapoty da Mangueira
21.TEARS FOR THE STARS Daniel Sahuleka
22.BLUE DANCE Roland Kovac Orchester
23.I'M OLD FASHIONED Cal Tjader
24.LIKE A SEED Morgana King
25.PRETTY WORLD Sergio Mendes & Brasil '66
CAFE APRES-MIDI MARINE
01.BLUE RONDO A LA TURK QUIRE
02.B.J.'S SAMBA BARNEY KESSEL
03.SAMBA PRO PEDRINHO WALTER SANTOS
04.SAMBA DA MINHA TERRA ROSINHA DE VALENCA
05.NOTHING BUT A FOOL OSCAR BROWN JR. AND SIVUCA
06.DIA 4 DEZEMBRO AQUARIUS Y LUIZ ANTONIO
07.CONSOLACAO TEMA 3D
08.NANA MARIO CASTRO NEVES & SAMBA S.A.
09.DEUS BRASILEIRO LUIZA
10. 3 HORAS DA MANHA TAMBA TRIO
11.VERDE QUE TE QUERO ROSA CARTOLA
12.SAN JUAN CLAUS OGERMAN AND HIS ORCHESTRA
13.QUEM TE VIU, QUEM TE VE RODA VIVA MILTON BANANA TRIO
14.PARTY POOP HENRY MANCINI
15.MMM, NICE!BOB THOMPSON
16.FINDERS KEEPERS SALT WATER TAFFY
17.THERE'S GOTO TO BE A WORD 〔BEYOND THE MEANING OF LOVE〕THE INNOCENCE
18.BABY QUINTETO TERNURA
19.DO I LOVE YOU SALENA JONES
20.SONG FOR A SUCKER LIKE YOU BEN SIDRAN
21.THE MOON IS MINE FAIRGROUND ATTRACTION
22.THE MINX THE CYRKLE
23.WITHOUT HER NILSSON
24.ESSA MARE IVAN LINS
25.CONCEICAO DA PRAIA ANTONIO CARLOS & JOCAFI
26.LAS TRES DE LA MANANA JAYME MARQUES
27.OUTRA VEZ BAHIA MARIA CREUZA
CAFE APRES-MIDI NACRE
01.MAITA DORIS MONTEIRO
02.NEM DE OURO, NEM DE LAMA CLAUDETTE SOARES
03.ELE E ELA MARCOS VALLE
04.RIVER CARITA HOLMSTROM
05.MORENO JOYCE
06.SAMBACHIANA OS 3 MORAIS
07.NAO ADIANTA LENY ANDRADE
08.CANTO PRA PAI CORVO JOHNNY ALF
09.TRISTEZA JACK PARNELL & HIS ORCHESTRA
10.FORMA QUARTETO FORMA
11.BATUCADA PHIL MOORE LLL AND THE AFRO LATIN SOULTET
12.SA MARINA SOM TRES
13.WISHFUL THINKING CHINA CRISIS
14.ME ABOUT YOU JACKIE DESHANNON
15.PAPA, WON'T YOU LET ME GO TO TOWN WITH YOU THE SUGAR SHOPPE
16.TUDO QUE VOCE PODIA SER MILTON NASCIMENTO
17.MINHA SANDADE JOAO DONATO
18.LET'S CALL THE WHOLE THING OFF THE GEORGE SHEARING QUINTET
19.LINDA EM NOITE LINDA OS TRES BRASILEIROS
20.SEE YOU IN SEPTEMBER TROMBONES UNLIMITED
21.VENUS DE MILO MILES DAVIS
22.NIGHTS AT THE TURNTABLE GERRY MULLIGAN QUARTET
23.SAMBA TEMPO O TREVO
24.DESSE JEITO NAO TEM JEITO DORIS MONTEIRO E MILTINHO
25.SERRADO DJAVAN
26.I FEEL THE FOUR KING COUSINS
27.PASSING BY THE BEACH BOYS
28.TEM DO WANDA DE SAH
29.LAMENTO DUKE PEARSON
CAFE APRES-MIDI OLIVE
01.QUE PENA GAL COSTA
02.ROUND TRIP TO RIO THE PETE JACQUES ORCHESTRA AND SINGERS
03.SAMBA BLIM TAMBA 4
04.HOR MIN SAMBA LILL LINDFORS
05.SUNNY OSCAR PETERSON AND ORCHESTRA
06.DAY BY DAY BOSSA RIO
07.FREVO RASGADO GILBERTO GIL
08.CHANSONS DES JUMELLES MICHEL LEGRAND
09.GOODBYE SADNESS 〔TRISTEZA〕ASTRUD GILBERTO & WALTER WANDERLEY
10.STORMY THE THIRD WAVE
11.LIKE TO GET TO KNOW YOU SPANKY AND OUR GANG
12.AGUAS DE MARCO ELIS REGINA & TOM JOBIM
13.FLASH BACK NARA LEAO
14.AQUARELA DO BRASIL JOAO GILBERTO, GAETANO VELOSO, E GILBERTO GIL
15.WHISTLE SAMBA LUIZ BONFA & MARIA TOLEDO
16.TAXI DRIVER JOYCE
17.REI MORTO, REI POSTO EDU LOBO
18.JAMAIS TROIS SANS QUATRE BRIGITTE BARDOT
19.ESO BESO GEORGIE FAME
20.CALIFORNIA SOUL WILSON DAS NEVES
21.TROUBLEMAKER THE JOHN CAMERON QUARTET
22.WHISPER NOT THE KNUT KIESEWETTER TRAIN
23.WHO NEEDS YOU CLAUDINE LONGET
24.YESTERDAY YES A DAY JENE BIRKIN
25.BRIDGES 〔TRAVESSIA〕MILTON NASCIMENTO
Cafe Apres-midi Olive ~ 15th Anniversary Edition
は、上記の25曲から5曲削って下記の6曲を新しく入れたもの。
02. Eh La La La La La / Sylvia Vrethammar (RESORT + MUSIC SCANDINAVIAN SKYに収録)
03. Boink (Brasil De Carnival) / The Gimmicks (PRUNEに収録)
04. Tristeza / Elis Regina (PRUNEに収録)
05. Speak Low / Monica Zetterlund (Lilasに収録)
15. Samba De Orly / Tania Maria with Boto & Helio (ROUGEに収録)
16. Les Voyages / Jeanne Moreau (FREE SOUL MEMORYに収録)
CAFE APRES-MIDI PALME
01.DOWNTOWN TONY HATCH
02.BING CROSBY VAN DYKE PARKS
03.SIT DOWN, I THINK I LOVE YOU THE MOJO MEN
04.SAILIN' INTO WALKER'S CAY TAJ MAHAL
05.MAD HARPERS BIZARRE
06.SOMEDAY MAN PAUL WILLIAMS
07.JUST WHAT I'VE BEEN LOOKING FOR THE VOGUES
08.IN THE NAME OF LOVE KENNY RANKIN
09.MAS QUE NADA ELLA FITZGERALD
10.BABY PLEASE DON'T GO MOSE ALLISON
11.MY FAVORITE THINGS JOHN COLTRANE
12.FROM THE LONELY AFTERNOON FLORA PURIM
13.JIVE SAMBA JON HENDRICKS
14.COMIN' HOME BABY MEL TORME
15.WOODYN YOU THE MODERN JAZZ QUARTET
16.IF I HAD YOU LENNI TRISTANO
17.I'VE NEVER BEEN IN LOVE BEFORE MARTY PAICH
18.PARKER'S BAND KENNY VANCE
19.WILLIN' LITTLE FEAT
20.POWER FLOWER NOUVELLE CUISINE
21.DOWN THE DIP AZTEC CAMERA
Cafe Apres-midi Pastille
01.ALL I NEED IS YOU Ernestine Anderson
02.YOU'RE FREE Bobbe Norris
03.I BELIEVE IN LOVE Rosemary Clooney-Woody Herman And Woody's Big Band
04.BIRD OF BEAUTY Ernestine Anderson
05.TOO FOND OF SAMBA Monika Linges
06.BEEN TO CANAAN Alice Babs
07.BRASILIA MISSION The Tony Hatch Orchestra
08.DON'T SLEEP IN THE SUBWAY Petula Clark
09.MORE TODAY THAN YESTERDAY Wilma Reading
10.HAPPY FEELING Hamilton Bohannon
11.FEELIN' GROOVY Lynne Jackson & Mike Palter
12.NEVER CAN SAY GOODBYE Cal Tjader
13.FULL MOON Olivier Peters Quartet
14.IMAGINE Tania Maria
15.A LOVE SUPREME Luiz Gasca
16.ESCRAVOS DE JO Dom Um Romao
17.LATIN SATIN The Tony Hatch Orchestra
18.CONSOLACAO Larry Willis
19.LITTLE SAMBA Georgie Fame
20.COME WITH ME Tania Maria
21.YOU ARE THE SUNSHINE OF MY LIFE Ella Fitzgerald With The Tommy Flanagan Trio
22.ANTHROPOLOGY Jackie And Roy
CAFE APRES-MIDI PRUNE
01.BOINK 〔BRAZIL DE CARNIVAL〕THE GIMMICKS
02.ATE LONDRES ROSINHA DA VALENCA
03.ZIP BRIAMONTE ORCH.
04.PORTUGUESE WASHERWOMAN ASTRUD GILBERTO & WALTER WANDERLEY
05.UPP GENOM HIMLEN LILL LINDFORS
06.MARCHA DOS GAFANHOTOS NARA LEAO
07.MAOS LIBERTAS LECI BRANDAO
08.TRISTEZA ELIS REGINA
09.VEM BALANCAR CLAUDETTE SOARES
10.ATE LONDRES QUARTETO EM CY
11.RODA SERGIO MENDES & BRASIL '66
12.COMIGOE ASSIM EMILIO SANTIAGO
13.BRASIL DA SAMBA GRUPO MANIFESTO
14.NAO MUDA NAO JOYCE
15.WIVES AND LOVERS DIETER REITH
16.IT'S IMPOSSIBLE 〔SOMOS NOVIOS〕STELLA LEVITT
17.LITTLE BIRD ELSIE BIANCHI
18.MAS, QUE NADA JORGE BEN
19.ARRASTAO EDU LOBO
20.PRIMAVERANDO UMAS & OUTRAS
21.RAIN 〔DE RAIN〕ALZO & UDINE
22.NIGHT AND DAY KAREN WYMAN
23.BANG, BANG JIMMY CASTOR
24.MATING CALL WILLIE BOBO
25.BUCKET O' GREASE LES MCCANN LTD.
26.DON'T LET ME LOSE THIS DREAM DUSTY SPRINGFIELD
27.DANCING IN THE MOONLIGHT WOLFE
28.EX FAN DES SIXTIES JANE BIRKIN
29.DONA FLOR TANIA MARIA
30.SANDADES DA BAHIA CATERINA VALENTE UND EDMUNDO ROS
CAFE APRES-MIDI ROSE
01.SPRINGSVILLE MILES DAVIS
02.VOCE E EU 〔YOU AND I〕PAUL WINTER WITH CARLOS LYRA
03.IZAURA 〔YOU KNOW I JUST SHOULDN'T STAY〕STAN GETZ
04.SMILE THE PEDDLERS
05.DOMINGO EM COPACABANA ELIS REGINA
06.CLOUDBURST LAMBERT,HENDRICKS, & ROSS
07.CHEERFUL LITTLE EARFUL JACKIE CAIN & ROY KRAL
08.TIO MACRO DOM SALVADOR E ABOICAO
09.AMOUR TOUJOURS MARY ROOS
10.HAPPINESS GEORGIE FAME
11.BACK ON MY FEET AL KOOPER
12.FOR ONCE IN MY LIFE SPIRAL STARECASE
13.MARY WON'T YOU WARM MY BED COLIN BLUNSTONE
14.MY NAME IS JACK JOHN SIMON
15.BIG SPLASH MARVIN HAMLISCH
16.S'IL VOUS PLAIT BOSSA NOVA MICHEL LEGRAND
17.SUGAR IN THE RAIN SID RAMIN
18.WALTZ FOR JEANNIE NEAL HEFTI
19.HAVEN'T WE MET MEL TORME
20.I JUST WANT TO BE YOUR FRIEND THE MILLENNIUM
21.DOWNRIGHT WOMEN BOZ SCAGGS
22.WITHOUT HER BLOOD, SWEET & TEARS
23.THE VISIT 〔SHE WAS HERE〕THE CYRKLE
24.JOHNNY JOHNNY PREFAB SPROUT
25.HURRY TO ME ENNIO MORRICONE
26.FEEL LIKE MAKIN' LOVE JOHNNY MATHIS
CAFE APRES-MIDI ROUGE
01.WHATCHA CONNA DO RENE OFWERMAN
02.PLUS JE T'EMBRASSE 〔HEART OF MY HEART〕THE BLUE STARS
03.I'LL FOLLOW YOU BUNKY & JAKE
04.AMANHA WALTER WANDERLEY TRIO
05.PEPINO BEACH MARCOS VALLE
06.CRAVO E CANELA MILTON NASCIMENTO
07.RODA THE GIMMICKS
08.VOU DEITAR E ROLLAR 〔QUAQUARAQUAQUA〕ELIS REGINA
09.QUE MARAVILHA CLAUDETTE SOARES
10.PIGMALIAO 70 UMAS & OUTRAS
11.BEACH SAMBA ASTRUD GILBERTO
12.SAMBA DE ORLY TANIA MARIA
13.MISS UNIVERSO TITA
14.QUELLE MERVEILLE TON CCEUR JEANNE MOREAU
15.ONDE EU NASCI PASSA UM RIO GAL E CAETANO VELOSO
16.DE PALAVRA EM PALAVRA MPB 4
17.DISSE ALGUEM 〔ALL OF ME〕JOAO GILBERTO, GAETANO VELOSO, E GILBERTO GIL
18.DOOP-DOO-DE-DOOP 〔A DOODLIN' SONG〕BLOSSOM DEARIE
19.COULEUR CAFE SERGE GAINSBOURG
20.RODA GILBERTO GIL
21.WALKING ONE AND ONLY DAN HICKS AND HIS HOT LICKS
22.CHANCES ARE BEN SIDRAN
23.AND YOU NEVER KNEW HOWDY MOON
24.ALL I WANT NICK DECARO
25.MY LIFE NELSON RIDDLE ORCHESTRA
26.TAKE IT EASY MY BROTHER CHARLES JORGE BEN
27.ESTA FAVOLA QUE EU AMO LULI
28.MEDLEY; ARUANDA CAYMMI E QUARTETO EM CY
29.MALVADEZA DURAO NARA LEAO
CAFE APRES-MIDI ROUX
01.I DON'T KNOW WHAT TIME IT WAS TONY HATCH
02.ONE NOTE SAMBA BARNEY KESSEL
03.THE NIGHT WE FLEW OUT OF THE WINDOW FANTASTIC SOMETHING
04.CARNAVAL THE HI-LO'S
05.SPRING SONG LINDA LEWIS
06.HAVEN'T WE MET KENNY RANKIN
07.GOODBYE, COLUMBUS THE ASSOCIATION
08.WITCHI TAI TO HARPERS BIZARRE
09.DOWN IN BRAZIL MICHAEL FRANKS
10.O MORRO SERGIO MENDES & BRASIL '65
11.EDEN ROCK THE FIFTH AVENUE BAND
12.THE MOTHMAN SAMBA HIRTH MARTINES
13.TIN TIN POR TIN TIN JOAO GILBERTO
14.THE SONG IS ENDED MILT JACKSON
15.BUZZIN' FLY TIM BUCKLEY
16.RIDE THE WIND THE YOUNGBLOODS
17.MAGICAL CONNECTION JOHN SEBASTIAN
18.THE GOOD HUMOR MAN HE SEES EVERYTHING LIKE THIS LOVE
19.GOLDEN SUN GODDESS JESSE DAVIS
20.I KNOW SORROW NED DOHENY
21.SAILING JO MAMA
22.ONE DREAM THE DREAM ACADEMY
CAFE APRES-MIDI SAFRAN
01.THE GATAWAY ARMANDO TROVAIOLI
02.BRAZILIAN TAPESTRY ASTRUD GILBERTO
03.HE LOVES YOU SEAWIND
04.THIS SIDE OF HEAVEN PATTI AUSTIN
05.GIRL FROM UGANDA LES BAXTER
06.DIAMOND BOSSANOVA FRANCESCO DE MASI
07.SAMBA IN TRIBUNALE ENNIO MORRICONE
08.28 MINUTI PER 3 MILIONI DI DOLLARI CARLO SAVINA
09.DRIVING LOVE GREETJE KAUFFELD SHUNGO SAWADA QUINTET FEATURING KURANOSUKE HMAGUCHI & KAYOKO ISHU
10.DA SOLI IN VACANZA PIERO PICCIONI
11.SEI MESI DI FELICITA' ARMANDO TROVAIOLI
12.TRISTEZA WALTER WANDERLEY
13.VOCE ABUSOU 〔I'M FREE AS A BIRD〕SIVUCA
14.WITCHI TAI TO EVERYTHING IS EVERYTHING
15.BAROQUE HOEDOWN PERREY & KINGSLEY
16.MEDLEY;MALINCONIA SERENITA' ENNIO MORRICONE
17.CHILDREN'S GAME ANTONIO CARLOS JOBIM
18.YET TO BE OREGON
19.VAN LINGLE MUNGO DAVE FRISHBERG
20.HOME DARLING & STREET
21.KNOWING YOU NANETTE NATAL
22.DIS-KOM-BLUE-BA-LATE ME BABY JAMES MOODY
23.WAIT A LITTLE WHILE PATTI AUSTIN
24.DOLCE SPERANZA PIERO PICCIONI
Cafe Apres-midi Souris
01.UM AMOR EM CADA CORACAO Beth Carvalho
02.DIA DE FEIRA Doris Monteiro
03.BUT NOT FOR ME Chet Baker
04.AHIE Joao Donato
05.OLD GUITARON Laurindo Almeida
06.CLICHE Leny Andrade
07.SAUDADE DA BAHIA Elza Soares
08.MOON RIVER Eva
09.SEM ESSA Wilson Simonal
10.TO AQUI TE ESPERANDO Viva Voz
11.SEM ESSA Os Devaneios
12.ONE NOTE SAMBA Jack Parnell & His Orchestra
13.KATHY Moacir Santos
14.EASY TO LOVE George Shearing
15.IT COULD ONLY HAPPEN WITH YOU Duke Pearson
16.PANO LEGAL~CAFE SOCAITE Maria Bethania
17.ESTRELINHA~MUITO A VONTADE~QUE PENA~AQUARIUS Luiz Carlos Vinhas
18.MISTURADA Quarteto Novo
19.ALDEIA DE OGUM Joyce
20.PONTEIO Quarteto Novo
21.TUDO QUE VOCE PODIA SER Quarteto Em Cy
22.SOTTO 'O SOLE Pino Daniele
23.MARIA PORTUGAL Paulo Diniz
24.HISTORIA EM QUADRINHOS Golden Boys
25.THE GIRL'S SONG Jackie DeShannon
26.ALL OF A SUDDEN I LOVE YOU Carita Holmstrom
CAFE APRES-MIDI TUILE
01.TRANQUILITY TANIA MARIA
02.JUST A LITTLE TIME JACKIE AND ROY
03.LINUS AND LUCY VINCE GUARALDI TRIO
04.CANTALOUPE ISLAND PUCHO & THE LATIN SOUL BROTHERS
05.FRESH AIR CAL TJADER
06.THE LADY IS A TRAMP SHIRLEY SCOTT WITH THE LATIN JAZZ QUINTET
07.MAM'SELLE THE DAVE BRUBECK QUARTET
08.THERE'S A SMALL HOTEL STAN GETZ QUARTETS
09.FARMER'S MARKET ANNIE ROSS
10.AFTERNOON TEA THE KINKS
11.THE SEVENTH SON MOSE ALLISON
12.THE GOODBYE LOOK MEL TORME AND THE MARTY PAICH DEK-TETTE
13.LOVE FOR SALE ERNESTINE ANDERSON
14.HELLO IT'S ME TODD RUNDGREN
15.WALTZ FOR DEBBY BILL EVANS
16.QUIETLY THERE BILL PERKINS QUINTET
17.MAMBO IN CHIMES GEORGE SHEARING AND THE MONTGOMERY BROTHERS
18.TILL THE CLOUDS ROLL BY
~LOOK FOR THE SILVER LINING RUTH PRICE WITH SHELLY MANNE & HIS MEN
19.DO IT THE HARD WAY CHET BAKER
20.SMALL TOWN TALK BOBBY CHARLES
Cafe Apres-midi Vert
1 Just The Way You Are / Meta Roos
2 Since My Baby / Hugh Brodie
3 Javen't We Met / John Pizzarelli Jr.
4 As I Look At The World / Carl & Joanne Barry
5 No More Blues / Gene Bertoncini
6 It's You / Joyce Coolong
7 The Real Thing / Meta Roos
8 As Time Goes By / Aura Urieceanu
9 common Ground / Judy Roberts
10 This Will Be My Shing Hour / Stella Lawson
11 Trite / Cybill Shepared
12 I've Got Just About Everything / Wnndy simon
13 Tristeza / Samba Trio
14 Zazueira / Meta Roos
15 Ponteio / Batida
16 Rio / Nico Gomez
17 Menina Danada / Viva Brazil
18 Ze Bede / Samboa
19 Rose Tower / Jasmine
20 Peixeirinho / Samboa
21 Rainbow In Your Eyes / Judy Roberts
22 Madalena / Made In Brasil
23 Just The Way You Are / Dardanelle
Cafe Apres-midi Vigogne
01.AVIDA Felicidade A Brasil
02.YOU LIGHT UP MY LIFE Judy Roberts
03.CASAS DE INVIERNO Candeias
04.E QUE DEUS AJUDE Djavan
05.SUNDAY AFTERNOON The Janet Lawson Quintet
06.NEBULOSA Tenorio Jr.
07.UPA NEGUINHO Luiz Loy Quinteto
08.GAROTA DE IPANEMA Zimbo Trio
09.O CAFONA Angela Valle & Paulo Sergio Valle
10.SEX APPEAL Marilia Pera
11.KRYOLA Sonia Santos
12.VOU DISPARAR Osmar Milito & Quareteto Number One
13.HOMMAGE A PELE Janko Nilovic
14.VEM CA Trio Mocoto
15.ROSE ET BLEU Jean-Jacques Robert, Jean-Michel Guise
16.A TONGA DA MIRONGA DO KABULETE Vinicius, Marilia Medalha, Toquinho
17.L'ENFANT SAMBA Cortex
18.LINHA DO HORIZONTE Azimuth
19.SEI LA 〔GET UP〕Marcos Valle
20.A MENINA DANCA Os Novos Baianos
21.SUNDER FIRE Janko Nilovic & Dave Sucky
22.AMERICA LATINA Osmar Milito & Quarteto Forma
23.MUITO A VONTADE Le Trio Camara
24.VAGAMENTE Wanda Sa
25.L' OISEAU Les Masques
Cafe Apres-midi Orange
01. Haven't We Met / Greg Yoder
02. Amor A Tres / Celeste
03. Petite Fille Amour / Jacqueline Taieb
04. Je N'en Peux Plus / Diane Tell
05. You'll Never, Never Know / Dislocation Dance
06. Never Again / The Sullivans
07. Living In The City / The Melton Brothers Band
08. Things We Said Today / London Jazz Four
09. Eleanor Rigby / Ingmar Johansson
10. Trickery / Kalima
11. Give Me Little More / Carlton & The Shoes
12. Things I Used To Do / Gladstone Anderson
13. Let Love Flow On / Sonya Spence
14. The Horoscope Song / Don Glaser
15. Amanhecer / Palmeira
16. Ramp (Soft Rocks Remix) / COS/MES
17. Waltz No.1 / New West Guitar Group feat. Becca Stevens
18. When Will The Day Come / Rasa
19. Cycling Trivialities (The Göteborg String) / Jose Gonzalez
20. A Better Way / Stephen Whynott
【レーベルコンピシリーズ】
BLACK JAZZ FOR CAFE APRES-MIDI
1.BE ALL YOUR OWN/KELLEE PATTERSON
2.CORAL KEYS/WALTER BISHOP JR
3.LITTLE MISS LAURIE/HENRY FRANKLIN
4.BLACK ORCHID/GENE RUSSELL
5.GEE-GEE/CALVIN KEYS
6.MIGHTY MIGHTY/DOUG CARN
7.BLUE BOSSA/WALTER BISHOP JR
8.YOU ARE THE SUNSHINE OF MY LIFE/GENE RUSSELL
9.THE WATER BEARER/RUDOLPH JOHNSON
10.REVELATION/DOUG CARN
11.SOFT SPIRIT/HENRY FRANKLIN
12.BRAND NEW FEELING/AWAKENING
13.MY CHERIE AMOUR/GENE RUSSELL
14.SHAWN-NEEQ/CALVIN KEYS
15.WALTZ FOR ZWEETIE/WALTER BISHOP JR
16.NAIMA/DOUG CARN
BLUE NOTE for Cafe Apres-midi
01.Message From The Nile / McCoy Tyner
02.Sandalia Dela / Duke Pearson
03.Early Morning Love / Moacir Santos
04.Ca-Lee-So / Lee Morgan
05.You're Everything / Carmen McRae
06.Upa Neguinho / Duke Pearson
07.Moments Notice / John Coltrane
08.Elijah / Donald Byrd
09.Jazz / Bobby Hutcherson
10.Speak Like A Child / Herbie Hancock
11.Recorda-Me / Joe Henderson
12.Kathy / Horace Silver
13.Ise Oluwa / Solomon Ilori
14.Montara / Bobby Hutcherson
15.Where Are We Going? / Donald Byrd
16.Rose Marie / Marlena Shaw
Catalyst For Cafe Apres-Midi
1. Prelude And Lonely Girl - Gary Bartz
2. In Blossom - Kent Glenn
3. Her - Hadley Caliman
4. Same Layuca - Michael Howell
5. The Dolphin - George Muribus
6. Saudade - Jimmy Stweart
7. The Eyes Have It - Sam Most
8. April's Fool - Don Menza
9. Honeymoon Blew - Jim Gannon
10. For Doug - Ron Jefferson
11. Schyleen - Hadley Caliman
12. To Whom It May Concern - Pat Britt
13. My Marie - Hadley Cailman
14. Greensleeves - George Muribus
Cherry Red for Cafe Apres-midi
01.Each And Every One Everything But The Girl
02.On Box Hill Ben Watt
03.A Place In The Sun Marine Girls
04.Femme Fatale Tracey Thorn
05.North Marine Drive Ben Watt
06.Goodbye Joe Tracey Thorn
07.1000 Guitars Of St. Dominiques Fantastic Something
08.You're A Queer One, Les Mun The Hepburns
09.I'm Used Now Grab Grab The Haddock
10.Bittersweet Everything But The Girl
11.If She Doesn't Smile Fantastic Something
12.I Saw The Light Mood Six
13.Changing Stations Eyeless In Gaza
14.Shouting In Cafes In Embrace
15.New Risen Eyeless In Gaza
16.Un homme et une femme Morgan Fisher
17.Walter And John Ben Watt & Robert Wyatt
18.It's A Fine Day Jane
19.Lazy Ways Marine Girls
20.Love In Your Heart Kevin Coyne
21.I'll Scry Instead The Monochrome Set
22.Portrait Five Or Six
23.Compulsion Joe Crow
24.A Preacher In New England Felt
25.You're Gonna Make Me Lonesome When You Go Ben Watt
26.Night And Day Everything But The Girl
27.Lose That Long Face The Florentines
Compost for Cafe Apres-midi
1.Stockholm 13h(GENF)
2.O Preguicoso(INTUIT)
3.Heaven(WEI CHI)
4.Monticello(Brazil Clubmix)(FON-KIN feat.Mad Fam'lee)
5.Skydiving Pt.1(ARCHESTRA ONE)
6.Phuture Soundz(THE AMALGAMATION OF SOUNDZ)
7.Crosswinds(SALVADOR GROUP)
8.All Of Me(LES GAMMAS)
9.Love Bossa(Nusprit Helsinki)
10.Mother Nature(FAUNA FLASH)
11.Fresh In My Mind(A FOREST MIGHTY BLACK)
12.Mohair(BEANFIELD)
13.New Born(CLASSEN COLLECTIVE feat.CORINNA JOSEPH)
14.Don't Waste My Love(LES GAMMAS)
15.Till The End(A FOREST MIGHTY BLACK)
CONCORD FOR CAFE APRES-MIDI
01 BRAZIL / ROSEMARY CLOONEY with JOHN PIZZARELLI
02 FLYING SOUTH / PETE ESCOVEDO
03 YOU ARE THE SUNSHINE OF MY LIFE / STEPHANE GRAPPELLI
04 I BELIEVE IN LOVE / ROSEMARY CLOONEY - WOODY HERMAN and WOODY'S BIG BAND
05 PARISIAN THOROUGHFARE / KARRIN ALLYSON
06 JUST A LITTLE TIME / JACKIE and ROY
07 FOUR / LORRAINE FEATHER
08 SPEAK LOW / MONTY ALEXANDER with RAY BROWN and JEFF HAMILTON
09 VIVO SONHANDO(LIVING ON DREAMS)/ SUSANNAH McCORKLE
10 O BARQUINHO / CHARLIE BYRD
11 TRISTEZA(SADNESS, PLEASE GO AWAY) / SUSANNAH McCORKLE
12 SERENATA / CAL TJADER
13 WORK SONG / RAY BARRETTO & NEW WORLD SPIRIT
14 THE GOODBYE LOOK / MEL TORME and THE MARTY PAICH DEK-TETTE
15 O BARQUINHO(MY LITTLE BOAT)/ KARRIN ALLYSON
16 ELA E CARIOCA(SHE'S A CHILD OF RIO)/ MANFREDO FEST
17 ANTHROPOLOGY / JACKIE and ROY
18 ISN'T SHE LOVELY / VICTOR FELDMAN
Crepuscule for Cafe Apres-midi
01 THE BORDER BOYS WHEN THE PARTY IS OVER
02 THE PALE FOUNTAINS JUST A GIRL
03 ANTENA LE POISSON DES MERS DU SUD
04 DEVINE & STATTON UNDER THE WEATHER
05 THE FRENCH IMPRESSIONISTS SANTA BABY
06 THE PALE FOUNTAINS BENOIT'S CHRISTMAS
07 MIKADO MESSAGE DE NOEL
08 THE ARCADIANS LOLITA'S BACK IN TOWN
09 THE ARCADIANS HERE'S WHERE MARY LOVED TO BE
10 ANTENA NOELLE A HAWAI
11 CATHY CLARET TOI
12 THE PALE FOUNTAINS WE HAVE ALL THE TIME IN THE WORLD
13 PAUL HAIG RUNNING AWAY
14 AZTEC CAMERA HOT CLUB OF CHRIST
15 MIKADO PAR HASARD
16 ANTENA SEASIDE WEEK END
17 ULTRAMARINE STELLA
18 THE FRENCH IMPRESSIONISTS BOO BOO'S GONE MAMBO~MY GUARDIAN ANGEL
19 ROY NATHANSON QUARTET TIN TIN DEO
20 MARINE A MAN AND A WOMAN
21 THE DURUTTI COLUMN EXPERIMENT IN FIFTH
22 THICK PIGEON SILHOUETTES
23 YOUNG MARBLE GIANTS ODE TO BOOKER T
CREPUSCULE FOR CAFE APRES-MIDI 2
01 THE ARCADIANS ON OUR LAST DAY TOGETHER
02 ANTENA SEASIDE WEEK END〔DEMO VERSION〕
03 THE PALE FOUNTAINS LAVINIA'S DREAM
04 ANTENA LES DEMOISELLES DE ROCHEFORT
05 CATHY CLARET LOLI-LOLITA
06 CATHY CLARET LE LUNDI AU SOLEIL
07 YOMO TORO CURAME
08 ANTENA DES CALINS, DES CARESSES
09 ANNA DOMINO PARIS
10 JANE KELLY WILLIAMS 'CEPT YOU
11 WIM MERTENS THE SCENE
12 JOHN CALE ANTARTICA STARTS HERE
13 ANTENA EASY STREET
14 MICHAEL NYMAN MOZART
15 ANTENA CAMINO DEL SOL
16 THE FRENCH IMPRESSIONISTS BLUE SKIES
17 ORANGE JUICE THREE CHEERS FOR OUR SIDE
18 THE PALE FOUNTAINS (THERE'S ALWAYS)SOMETHING ON MY MIND
19 THE BORDER BOYS WHEN WILL YOU BE BACK?
20 THOMAS DOLBY AIRWAVES
21 GAVIN BRYARS MY FIRST HOMMAGE
El for Cafe Apres-midi
01.Ulysses And The Siren Louis Philippe
02.Curtain Marden Hill
03.Mad The King Of Luxembourg
04.The Camera Loves Me Would Be Goods
05.Love Bid
06.You Mary You Louis Philippe
07.It's A Beautiful Game The Cavaliers
08.Where Have All The Schoolboys Gone? Bad Dream Fancy Dress
09.Oh Constance Marden Hill
10.Green Park Anthony Adverse
11.Aperitivo Louis Philippe
12.Our Fairy Tale Anthony Adverse
13.Valleri The King Of Luxembourg
14.Noisy Fun And Famous Hunky Dory
15.Like Nobody Do Louis Philippe
16.Valazquez And I Would Be Goods
17.T-R-O-U-B-L-E Anthony Adverse
18.The Hanging Gardens Of Reigate Would Be Goods
19.What's All The Fuss About Marden Hill
20.Nicky Momus
21.Andy Warhol Simon Turner
22.If You're Missing Someone Louis Philippe
23.The Pop Up Man Ambassador277
24.A Picture Of Dorian Gray The King Of Luxembourg
25.The 13th Day Of Christmas Caprice
26.Little Pad Louis Philippe
27.Lose That Long Face The Florentines
MPS for cafe apres-midi
1 Bourree Jonny Teupen
2 We've Only Just Begun Singers Unlimited
3 Misty Hi-Lo's
4 Speak Low Tete Montoliu
5 Round Trip to Rio Pete Jacques Orchestra
6 Little Bird Bianchi, Elsie
7 Nude Karel Velebny
8 My Soul George Duke
9 Meu Fraco E Cafe Forte Salvador Trio
10 Sunny Oscar PETERSON
11 I'm Shadowing You Singers Unlimited
12 Ensadinado Fats Sadi
13 I'm All Smiles Hampton Hawes
14 So What Monty Alexander
15 Waltz for a Young Girl Wolfgang Dauner
16 Triste Oscar Peterson Trio
17 Stormy Third Wave
18 My Life Nelson Riddle Orchestra
19 Falena Heinz Kiessling Orchestra
20 Wives and Lovers Dieter Reith
21 Blue Dance Orchester Roland Kovac
22 Sconsolato Mark Murphy
23 Ate-Eu Baden Powell
Saravah for Cafe Apres-midi
1 Vivre! / Pierre Barouh
2 Des ronds dans I'eau / Pierre Barouh
3 Roses / Pierre Barouh
4 Saudade (Un manque habite) / Pierre Barouh
5 Samba Saravah / Pierre Barouh et Baden Powell
6 A Tonga Da Mironga Do Kabulete / Jose Barrense-Dias
7 Un home eto une femme / Monique et Louis Aldebert
8 Ne me demande pas pourquoi / Nicole Croisille
9 Mystifying Mama / Marva Broome
10 On n'a rien a faire / Pierre Barouh
11 Evo / Pierre Akendengue
12 Orema Ka-Ka-Ka / Pierre Akendengue
13 Gardenia Devil / Barney Wilen
14 Zombizar / Barney Wilen
15 Les longes du T.P F. / Trio Michel Roques
16 Estrada Do Sol / Le Trio Camara
17 Suite pour 4 pianistes / G. Arvanitas, M. Graillier, M. Vander, R. Urtreger
18 Musique legere / Jean-Roger Caussimon
19 J'aurais bien voulu / Higelin
20 Comment ca va / Areski et Brigitte Fontaine
21 Vent d'automne / Areski et Brigitte Fontaine
22 Petit sapin / Areski et Brigitte Fontaine
23 Un jour, un papillon / Joel Favreau
24 La mort lente / Jo Schmelzer
25 La nuit des masques / Pierre Barouh et Dominique Barouh
Saravah For Cafe Apres Midi 2
1 Moment'sNotice/Rene Urtreger
2 Latin Baroque/Baroque Jazz Trio
3 Upa Neguinho/Le Trio Camara
4 Trio Crusado/Nana Vasconcelos,Nelson Angelo,Novelli
5 Ode To Mfeen/Chic Streetman
6 Femme Parmi Les Femmes/Francoise Hardy
7 13 Jours En France/Pierre Barouh et Francis Lai
8 Harpe/Frederic Devreese
9 Guantanamera/Leo Brouwer
10 Afrika Obota/Pierre Akendengue
11 Vancouver-St.Lazare/Aram Sedefian
12 Viking Bank/Pierre Barouh
13 Joue-Moi Un Tango/Carole Laure
14 La Foret/Pierre Barouh
15 Devant I'infini/Joel Favreau
16 On Peut Rever/Michel Zacka
17 Perdu/Pierre Barouh
18 Ce N'est Que De I'eau/Pierre Barouh
19 Cet Enfant Que Je T'avais Fait/Brigtte Fontaine et Jacques Higelin
20 Moon River/Maurice Vander
21 C'est Normal/Areski et Brigtte Fontaine
22 Comme a La Radio/Brigtte Fontaine
23 Chanson Ouverte a Mon Directeur Artistique/Pierre Barouh
SKYE&GRYPHON for Cafe Apres-midi
1.You Are The Sunshine Of My Life/Mel Torme & Buddy Rich
2.What's Going On / Louis Hayes
3.You'll Never Get To Heaven/Cal Tjader
4.My Cherie Amour/Gary McFarland
5.I Say a Little Prayer/Cal Tjader
6.Sunday Will Never Be the Same/Gary McFarland &
7.Change Partners/Phil Woods Quintet
8.Mixing / Airto
9.Suburbia: Two Poodles And A Plastic Jesus/Gary McFarland
10.Bluesette / Mel Torme & Buddy Rich
11.My Favorite Things / Louis Hayes
12.La Pasionaria/Michel Legrand
13.Tandoori / Barry Miles
14.Flea Market/Gary McFarland & Co.
15.Let Yourself Go Another Time/Wendy & Bonnie
16.Spooky / Cal Tjader
17.Dear Prudence/Gabor Szabo
18.Everybody's Talkin' / Gary McFarland
19.Armando's Bossa/Cal Tjader
20.Frevo / Airto Moreira
21.Don't Fence Me In / Grady Tate
22.Theme From Peter Gunn/Chuck Rainey
23.Viva Peraza/Armando Peraza
24.Up Up And Away/Gary McFarland & Co.
VIVA! FANIA FROM CAFE APRES-MIDI
1.ESTOY BUSCANDO A KAKO / Alegre All Stars
2.JAZZY / Willie Colon
3.MY FAVORITE THINGS / The New Swing Sextet
4.NICA'S DREAM / Sabu
5.FEEL LIKE MAKIN' LOVE / Ricardo Marrero and The Group
6.MONGUITO'S THEME / Monguito Santamaria
7.LOVE BEADS / Ray Barretto
8.JULIANA / Johnny Pacheco With Daniel Santos
9.SI POR MI LLUEVE / Cheo Feliciano
10.USTED ABUSO / Celia Cruz with Willie Colon
11.SIN TU CARINO / Ruben Blades WMA RA
12.SON SABROSON / The New Swing Sextet
13.SKINNY PAPA / Willie Colon WMA RA
14.PETE'S MADNESS / Pete Rodriguez
15.RICHIE'S JALA-JALA / Richie Ray
16.EL REGRESO / Joe Bataan
17.YOU MAKE ME FEEL / Benitez
18.SONG FOR MY FATHER / Bobby Valentin
19.JUMPIN WITH SYMPHONY SID / Ray Rodriguez & His Orchestra
CAFE APRES-MIDI FILE EVERLASTING SUMMERDAYS, ENDLESS SUMMERNIGHTS
DISC 1
1. NATURAL CALAMITY / DOWN IN THE VALLEY
2. HIROSHI II HIROSHI / BEAUTY & BEAST+ BAGEL(DUB)
3. Sexy T.K.O. / TOUCH ME TAKE ME(SOUL VERSION)
4. chari chari / The Sun Song
5. silent poets / simply flower's dub
6. スチャダラパー / N.I.C.E.GUY(NICE GUITAR DUB)
7. chari chari / We
8. Yukihiro Fukutomi /LOVE IS TO BLAME feat. ISABELLE ANTENA AND ERNESTO
9. TOYONO / dream'n
10. いとうせいこう / 噂だけの世紀末
11. WACK WACK RHYTHM BAND/Wack Wack Rhythm Island feat. Rhymester
12. Detroit Special Olympics / In the Bad, Bad Old Days
13. WACK WACK RHYTHM BAND / Dreams Come Through
14. fussy / hermano hiro
15. Love T.K.O. / LIFE'S DUB
16. GROUP OF GODS / BEYOND THE JUNGLE(there's something)
DISC 2
1. HIROSHI II HIROSHI / H2O
2. Sexy T.K.O. / TOUCH ME TAKE ME (ROCKY'S REVENGE)
3. silent poets / blessing
4. chari chari / Ti Burung
5. NATURAL ESSENCE / Reminiscence
6. スチャダラパー/N.I.C.E.GUY(ORIGINAL BACK TRACK)
7. Yukihiro Fukutomi / ALL OVER THE WORLD feat. VICTOR DAVIES
8. chari chari / Across the Universe (Frankie Valentine's Late Nite Rendezvous Groove)
9. Dubarchanoid Trim / Sincerity
10. SOUL MISSION / BALLOON FREAK STATE
11. COOL SPOON / ELEGANT GIRL'S THINKING(VOX byのぶる)
12. NATURAL CALAMITY / INTERZONE PT.2
13. いとうせいこう/WHAT'S GOING ON ~ WHAT'S GOING ?
14.TAMAO IJIMA / DRIFT AWAY
15.DUBARCHANOID TRIM / PERFUMED GARDEN
Bethlehem for Cafe Apres-midi
01. LULLABY OF BIRDLAND / CHRIS CONNOR
02. THAT OLD BLACK MAGIC / BOBBY TROUP
03. BYE BYE BABY / HELEN CARR
04. I'M SHOOTING HIGH / PAULA CASTLE
05. MY BABY JUST CARES FOR ME / NINA SIMONE
06. MOUNTAIN GREENERY / TERRY MOREL
07. THE WAY YOU LOOK TONIGHT / MEL TORME
08. OLD DEVIL MOON / BOB DOROUGH
09. JEEPERS CREEPERS / BOBBY TROUP
10. HOW ABOUT YOU / TERRY MOREL
11. THIS CAN'T BE LOVE / THE PAT MORAN QUARTET
12. LET'S FALL IN LOVE / TEAL JOY
13. I GET A KICK OUT OF YOU / RUSS GARCIA & HIS VOCAL CHOIR
14. THAT OLD BLACK MAGIC / MARTY PAICH
15. KNOWBODY KNOWS / FRANK MINION
16. MOUNTAIN GREENERY / PAULA CASTLE
17. BLUE TURNING GRAY OVER YOU / AUDREY MORRIS
18. LAST TIME FOR LOVE / CARMEN McRAE
19. MY ROMANCE / JOE DERISE
20. AIN'T SHE SWEET / MARTY NAPOLEON
21. NIGHT IN TUNISIA / FRANK MINION
22. ALL OF ME / JOHNNY HARTMAN
23. LITTLE GIRL BLUE / NINA SIMONE
24. FOOLS RUSH IN / PEGGY CONNELLY
25. GONE WITH THE WIND / DONNA BROOKS
26. JOHNNY ONE NOTE / BOB DOROUGH
27. LULLABY OF BIRDLAND / MEL TORME
28. YOU'LL NEVER WALK ALONE / NINA SIMONE